Aprons
Aprons
Entering the beauty salon the first thing we pay attention to is the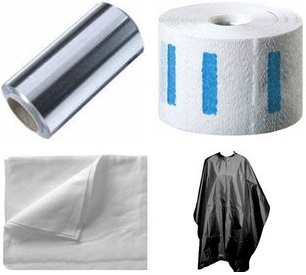 room in which the procedure will be conducted and, of course, the master himself. All masters in beauty salons should be dressed in uniform or in an apron. Apron for the master - is primarily an indicator of a serious attitude towards work, as well as cleanliness. Also, the apron of the master serves as a protective garment that helps to keep other items of the wardrobe, without staining them with various liquids, dust, dirt and aggressive elements. At this time, there are many kinds of aprons, which differ in material, cut and colour.
Types of aprons
apron with pockets;
apron without pockets;
apron on velcro;
double aprons;
waterproof apron;
apron at the strings.
How to choose the right apron?
To not lose with the choice of apron is worth paying attention to some points. Hairdressing aprons are made mainly from synthetic materials that do not cause harm to health and do not cause allergies. Also, aprons are not only of different sizes, but also of different colours, which will perfectly suit the interior. Thanks to capacious pockets on an apron, it is possible to put such stock as: manicure accessories, hair bobs, clamps and small combs. If you are a master hairdresser, then you can not do without an apron in which there will be several pockets.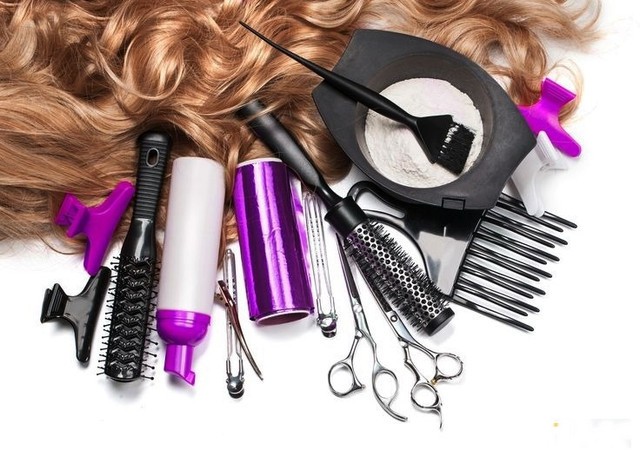 Often, the apron is selected by the master from personal preferences: someone likes aprons at the outset, to someone on a velcro, and to whom it's double. But when choosing an apron, you should also consider the color and material. As a lighter apron will most likely be overwritten, and in the work of a hairdresser or pedicure master, one can not do without it. Online stores offer a huge selection of aprons from various materials. But it is worth paying attention to the dirt-repellent aprons with a rubberized layer. With such an apron, it is much easier to work, since you can not be afraid of getting it dirty. And in case of contamination, the waterproof apron can be easily washed. This apron is best to protect clothing from getting paint on it, styling agents or aggressive liquids.

The convenience and practicality of an apron for a manicurist is probably the most important aspect when choosing a manicure. Here you need to pay attention to the model of the apron. Very comfortable are the aprons, which can be adjusted with fixing straps, depending on the type of figure.
Where to buy apron?
Want to be a professional in everything? Then you will definitely need an apron for successful work. To buy an apron of excellent quality and at an affordable price can be found in our online store TUFISHOP. Apron is indispensable in the work of a hairdresser and in the work of a manicure master, as it will keep the clothes clean and give a neat look. Also we have a large selection of hairdryers, scissors, UV lamps and nail drill machines  of the highest quality, as well as various tools for manicure and pedicure: cuticle remover, degreasers, removers.
Reviews